Over the last seven years, in collaboration with our devoted funeral staff, we have provided compassionate and dedicated service to more than 3,000 families. By celebrating the lives of numerous individuals and leaving a positive and restorative imprint, our aspiration as a family-owned mortuary is to sustain this legacy for generations to follow. At Sunnyside Mortuary, we understand the significance of honoring cultural traditions and providing a dignified farewell to your loved ones. We offer a comprehensive range of funeral services, including specialized options for traditional Chinese funerals and mortuaries in Garden Grove, CA, and nearby area.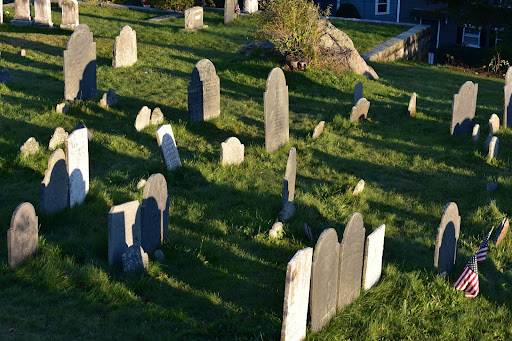 Understanding Chinese Funeral Traditions
Chinese funeral customs have been cherished for centuries, and they play a significant role in the grieving process. Understanding these traditions is essential when planning a funeral for a family member of Chinese descent. Sunnyside Mortuary has a team of experts who are well-versed in these customs, ensuring that the funeral is conducted with the utmost respect and authenticity.
Traditional Chinese Funeral Services
At Sunnyside Mortuary, a variety of traditional Chinese funeral services are offered to honor cultural and spiritual beliefs. These services may include:
Ancestral Veneration
The concept of honoring one's ancestors is deeply rooted in Chinese culture. Sunnyside Mortuary provides dedicated spaces for ancestral veneration, allowing friends and family to pay their respects through offerings and ceremonial rituals.
Traditional Rituals
Chinese funeral traditions encompass various rituals, including the burning of incense, reverential bowing, and offering heartfelt prayers. Sunnyside Mortuary's experienced team can assist in coordinating these rituals to ensure that the ceremony is carried out respectfully.
Casket Selection
Selecting a casket that aligns with Chinese customs and preferences is crucial. Sunnyside Mortuary offers a range of casket options, each designed to provide a peaceful and culturally appropriate resting place for your loved one.
Expert Funeral Guidance
Dealing with the loss of a loved one is never easy, and when cultural traditions come into play, it can be even more challenging. Sunnyside Mortuary's compassionate staff understands the significance of guiding families through the process while respecting their cultural beliefs. They provide expert guidance to ensure that the funeral service aligns with Chinese customs, providing a supportive and peaceful environment for grieving.
Sunnyside Mortuary Location and Facilities
Conveniently situated in Garden Grove, CA, Sunnyside Mortuary is easily accessible to the local Chinese community. Their facilities are designed to accommodate both small, intimate gatherings and larger community-centered ceremonies, offering the flexibility needed to meet your family's specific requirements.
Pre-Planning Services
For those who wish to ensure their own cultural traditions are upheld in their funeral service, Sunnyside Mortuary offers pre-planning services. This option allows you to make arrangements in advance, easing the burden on your family during a difficult time and ensuring your cultural customs are respected.
Key Takeaway
Sunnyside Mortuary in Garden Grove, CA, is dedicated to preserving and honoring your family's Chinese funeral traditions. They provide a peaceful, respectful, and dignified farewell to your loved one, all while upholding the cultural significance of the service. When you choose Sunnyside Mortuary, you can be confident that your family's heritage will be respected, and your loved one's memory will be celebrated with the utmost care and consideration. Please reach out to Sunnyside Mortuary to learn more about their Chinese funeral options and how they can assist you during
this challenging time. Your loved one deserves a farewell that reflects their cultural heritage and is a beautiful celebration of their life.
We understand that arranging a funeral, especially one that adheres to cultural traditions, can be a deeply emotional and challenging process. At Sunnyside Mortuary, we are here to support you every step of the way. If you have any questions, need guidance, or would like to discuss our Chinese funeral options in greater detail, please feel free to reach out to us at (714) 932-8091 or visit us at 12301 Magnolia St., Garden Grove, CA.
FAQ about Chinese Funeral Options
What are the key elements of a traditional Chinese funeral service?
Traditional Chinese funeral services typically involve rituals such as ancestral veneration, the burning of incense, bowing, and the offering of prayers. These customs vary by region and specific cultural practices but are often deeply rooted in respect for ancestors and the deceased.
How do I ensure that a Chinese funeral service respects cultural traditions?
To ensure a Chinese funeral service aligns with cultural traditions, work closely with a knowledgeable funeral service provider experienced in Chinese customs. They can assist with arranging the appropriate rituals, selecting culturally suitable caskets, and creating a respectful environment that adheres to these traditions.
Can I pre-plan a Chinese funeral service in advance?
Yes, pre-planning a Chinese funeral service is possible. This allows individuals to make arrangements ahead of time, ensuring that their cultural customs and preferences are upheld. It can be a thoughtful way to ease the burden on your family during a challenging time and to ensure your wishes are respected.