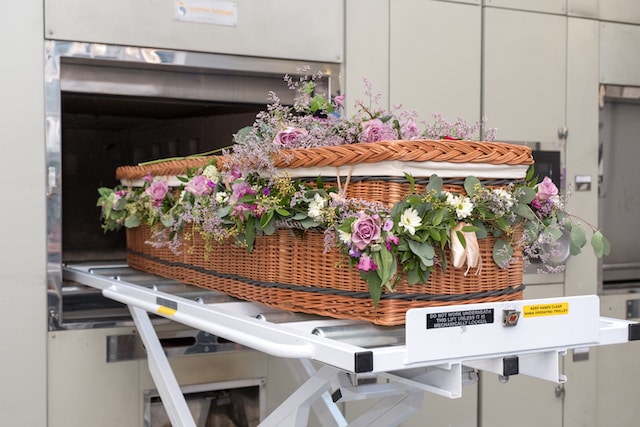 When navigating the process of farewells, none is as significant a decision as choosing how to honor the life of a loved one. Today, with the evolution of rituals and choices, cremation in Irvine, CA has become a widely-considered option. But what factors play a crucial role when selecting such services? Let's delve deeper into this sensitive topic.
Services Integration
A pervasive misunderstanding about cremation is that it significantly restricts the commemoration process. This misconception is largely unfounded. Cremation can quite seamlessly integrate with various forms of tributes – from conventional funerals to personalized life celebrations.
Consider the level of integration a service provider offers from traditional funeral rituals to more late-memorial gatherings. The choice between a full-service funeral with a body present before cremation vs. a service with an urn should be available, catering to arraying personal and familial preferences.
Prearrangement: An Empathy-Driven Effort
Contemplating one's departure or those of loved ones can be challenging, but death is a realm of life we cannot ignore. Pre-planning eases on the imminent emotional stress, defining the final wishes, managing spends, and enables bereaved to focus on healing and remembrance.
Cremation providers often offer pre-need or advanced planning services, thus worth understanding their terms, costs, and any bundled offerings.
Financial Element: Budgeting and Expenses
Budget considerations are, unfortunately, a pragmatic necessity during such emotional times. Cremation is typically a less expensive solution for end-of-life services, but can vary considerably when accounting for crematorium fees, urn selection, memorial service costs and "extras."
Always seek to understand the complete cost breakdown, identifying the potential 'hidden' or 'addon' expenses.
Cultural Dimensions: Special Services Requirements
A mark of respectful cremation services is their adaptability towards unique cultural, religious, and personal preferences and nuances. It should have provision for specific urns, scatter tubes, memorial jewelry or accommodate specialized farewell rituals.
In addressing these elements empathetically, a cremation provider reveals their dedication to personalizing and humanizing the otherwise hard and clinical aspects of farewell planning.
Credentials, Trustworthiness, and Reputation
When entrusting the commemoration of your loved ones' lives to cremation services, checking their credentials and reputation is essential. Seek and review feedback and experiences from others within your community. All these efforts are critical in ensuring you receive considerate, reliable, and worthy care during such sensitive times.
Location and Facilities
If the chosen cremation service is affiliated with a physical funeral home, visit the site and evaluate the facilities. This will allow you to assess whether their environment aligns with what you'd like for the final ceremony.
This guide will hopefully serve as an important starting point for anyone faced with this challenging decision. Making an informed choice about cremation services is an essential part of the journey through grief.
As we conclude, it's crucial to weigh the key factors outlined above when seeking cremation in Irvine, CA. At Sunnyside Mortuary, we are committed to prioritizing these considerations, ensuring every aspect of our service is tailored to respect, honor, and memorialize your loved one. Our primary aim is to provide a fitting tribute to the life lived while providing comfort, understanding, and guidance to those left behind. Trust in us to embalm your memories with dignity, empathy, and unwavering support.