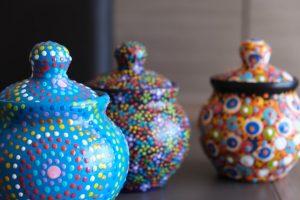 One aspect of planning cremation services in Irvine, CA, also includes needing to purchase an urn to house the loved one's remains. This is a personal and essential part of the process, and it's no different than buying a casket or plot for the person, so you need to choose something that feels authentic and inappropriate. There are multiple types of urns available on the market, and we have gathered more information about them here to help make your decision easier.
Pricing
The first thing that is recommended is to understand what your budget is. Some of the more affordable options can start at around $100 and go up into the thousands depending on how elaborate and decorated you want them to be.
The Urns Purpose
You can then ask yourself is what is the purpose of the urn. Knowing how it will be used can help narrow down the options tremendously; for example, if you are considering scattering the ashes, you will need a scattering urn. There are also water or traditional burials that some individuals choose, and these must utilize a biodegradable urn that's safe for the environment.
In addition, if you're planning on a traditional method of keeping the urn at your home or in a columbarium, you may want to pick a sturdier choice to prevent brakes or spillage.
What Size Do You Need?
A traditional urn for an adult can fit the ashes of an individual that weighed between 200 and 220 pounds. If the individual was taller, larger, or smaller, you might need to purchase a different size container. And because companies understand this, urns come in a large variety of options to accommodate the needs of all individuals.
Materials
Once you understand the purpose of the urn and what size you need, you can start looking at different materials. Multiple options are available, including marble, brass, wood, glass, and almost any other type of material. There are also biodegradable options made from clay or cotton and used for scatterings or burial purposes.
Making it Personalized
Choosing an urn that feels appropriate and is personalized is another option that can help contribute to a meaningful experience. Having an urn that reminds you of the individual can bring the feeling of comfort as you go through the grief. You might choose a wooden urn that is painted with a color that reminds you of the person or choose a marble option that can be engraved with phrases, or the person's name can be meaningful.
Exceptional and Trusted Results
Choosing the urn is just one aspect that can make the entire process more memorable after the cremation services in Irvine, CA. Knowing that you have selected an item to help store your loved one's remains that is thoughtful and feels authentic can help with the healing process, and if you need assistance with scheduling services, we would love to help you. We are a locally owned company that offers exceptional care and the highest compassion on the market, so contact us today to schedule an appointment.