Sunnyside Mortuary is grateful to be a part of Buena Park and the surrounding communities. For the past 7 years, we have served over 3000 families with proper care and compassion. We offer direct cremation and burial services as well as facility rental. Our facility rental service is perfect for those who wish to have a memorial service or celebration of life without the hassle of planning and preparing everything themselves. We are here to assist you in any way possible and will work with you to create memorable and meaningful events. Let us take care of the details so you can focus on celebrating your loved one's life. Call us at 714-521-1010.
Your family deserves the best care available when planning funeral and cremation in Buena Park, CA. Not only are you coordinating end-of-life care for a loved one, but a funeral or memorial can also be a time when friends and family find healing in their grief. What steps are you following to design the ideal services that match your unique preferences?
At Sunnyside Mortuary, we are here to assist with anything that you need. Not only do we offer traditional funeral services, but we also have packages for cremation and other alternative solutions. Our goal is to support you and your family through all stages of funeral planning. Therefore, you can expect quality results when working with our team for an upcoming funeral service.
Care You Can Trust: Funeral and Cremation in Buena Park, CA
Learn more about our team at Sunnyside Mortuary, and you'll see that we've built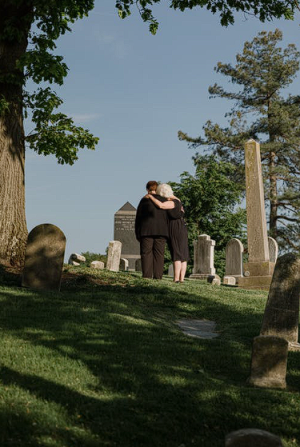 a solid reputation in the community. Our funeral planning experts have served families in the area for many years, offering ongoing support and unwavering care through these challenging chapters in your family.
Rest assured, knowing that we will be by your side through every detail of funeral planning. Whether you want cremation or a funeral service with a traditional burial, we are here to help. Our mortuary can assist with everything from cemetery coordination to funeral flowers and picking a casket or urn.
Families choose our services because of the personalized approach we offer for every funeral plan. First, we listen to your requests, then design a unique funeral plan to match these details. This process focuses on your family traditions and cultural influences, making it a memorable event.
Cost Considerations for Funeral Planning
How much will you pay for funeral and cremation services in Buena Park, CA? Of course, the final price tag will depend on the specific services that you choose. The good news is that our team at Sunnyside Mortuary has both budget and full-service funeral packages available, making it easy for you to select the services that match your budget.
When you work with us, you can have confidence in our transparent prices. We provide each family with complete information about how much it will cost, eliminating the worry about unexpected fees or expenses.
Cost matters, especially if you are on a tight budget. We invite you to discuss these cremation and funeral services to find the ideal solution that fits your desired price range.
Choosing Funeral Services
What should you look for when choosing a funeral provider for upcoming services? It's important to not only consider the services offered, but you also need to evaluate the experience and reputation of the funeral home you choose.
Many families start by searching online for funeral homes in the area. Convenience matters, which is why it's wise to find a provider nearby. Once you've located a few options close to home, it's time to reach out for phone calls or consultations. These conversations can help you learn more about each mortuary or funeral home. Then, you have plenty of information to choose the ideal fit for your unique needs.
If you have questions about selecting a provider or want to learn more about the industry, we encourage you to contact our team for more information. At Sunnyside Mortuary, we're always just a phone call away and ready to answer your questions. Our approach is to educate each family about the industry and options. Then, you will feel empowered to choose the ideal services that match your family traditions.
Getting Started Early
At Sunnyside Mortuary, we can assist with last-minute funeral planning if the event is unexpected. Our streamlined systems are ideal for fast planning so you can quickly move through the different decisions that need to be addressed.
Additionally, we can also help with early planning. If you know that a funeral will happen in the coming weeks or months, we invite you to reach out to us without delay. An early consultation is the best way for you to learn about available options. Then, you don't have to feel rushed in these critical decisions.
Some families prefer preplanning because it enables the person being honored to participate in the decisions before they pass away. If your family member is able and willing, having their opinion on different services can be helpful. Then, you can have confidence knowing that these funeral services match their wishes.
Talk to a Funeral Director near you
Is it time for you to get started with funeral and cremation planning in Buena Park, CA? Our funeral planning team is here to help at any time. We invite you to contact us for a consultation to discuss available solutions for you and your loved ones. Call Sunnyside Mortuary to learn more.
Funeral Home and
Cremations FAQs
How Much Does a Funeral in Buena Park, CA Cost on Average?

Funerals in Buena Park, CA can cost anywhere from $3,500 to $10,000 on average. This cost typically includes the funeral ceremony, burial or cremation, and a memorial service. However, it's important to note that these prices can vary depending on the individual services that are chosen. You can check here for a

price comparison on funeral services

. 

 
What Services Does your Funeral Home Offer in Buena Park, CA?

At our funeral home, we offer a variety of services to help families in Buena Park, CA during this difficult time. We can help you plan the funeral service, coordinate with the cemetery, and assist with all the necessary paperwork. We also offer a range of memorial services, such as cremation and

burial

Our staff is here to support you every step of the way, so please don't hesitate to contact us for more information.

 
Can Funeral Homes in Buena Park, CA Dispose of Ashes?

 

Funeral homes in Buena Park, CA can dispose of ashes. In most cases, funeral homes will either bury or scatter the ashes. If you have specific wishes for the disposal of your ashes, be sure to

discuss them with the funeral home

prior to the cremation service.