Welcome to Sunnyside Mortuary, your final resting place for direct burial and cremation in Grove, CA, for almost a decade now. We offer a variety of services to meet your needs, whether you are looking for a simple cremation or a more traditional burial. We also have facility rental services, so you can have a beautiful, comfortable space to host a memorial service or celebration of life. Our team is professional and compassionate, and we will work closely with you to ensure that your loved one is cared for according to your wishes. Contact us today at 714-932-8091 to learn more about our services. You can also schedule a visit to our facility. We are looking forward to serving you and your family.
Quality matters when you are choosing a provider for funeral and cremation in Garden Grove, CA. Not only will this team oversee the most critical details of laying your loved one to rest, but a funeral planning team is also involved in caring for the surviving family members. If you are looking for reputable services in the local area, we invite you to contact us at Sunnyside Mortuary to learn more.
Our team has an unwavering reputation for quality services in the local community. We treat each family as our own, offering customized care and ongoing support when you need it the most. Rest assured, knowing that you can always turn to us when questions come up or if you need information about available services.
When you are getting started, it's helpful to schedule a consultation to learn more about these services. You are welcome to visit our location in-person to see the facilities. Or call at your convenience to discuss these services over the phone. Also, we're happy to accommodate your preferred timeline and form of communication.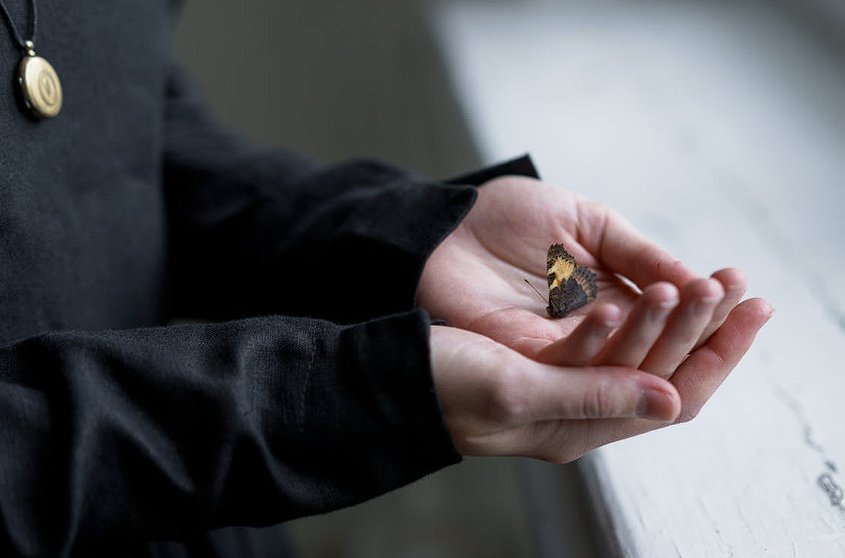 Customizing Your Funeral and Cremation in Garden Grove, CA
Every person deserves customized services, which is why our funeral planning staff takes time to learn about each family and individual. Then, as we assist families with a funeral service or cremation, our goal is to incorporate the specific activities, traditions, and other cultural elements that will make it a unique, memorable day.
You can learn more about different funeral packages and options during the planning phases. First, we'll help you understand the services included in each of these options. Then, you can select the ideal services that will create the perfect services for honoring your loved one. Not only does our mortuary help with burial and cremation, but we are also here to assist with the cemetery, funeral flowers, and more.
There are many small decisions that families need to make through this process, such as choosing a casket or urn. The ongoing choices can feel overwhelming if you are trying to manage everything at once. Our approach is to design customized services by taking things one step at a time. We listen to your needs and then walk you through these essential decisions.
Through this process, you'll find that your stress levels are lower. These streamlined systems help you coordinate funeral planning without getting stuck in indecision. Our funeral planning staff stays by your side through every phase of this process.
When Should You Plan a Funeral?
There are two approaches to funeral planning. Sometimes, families don't have funeral plans in place, so they rush last-minute to finalize services after a loved one passes away. We have proven systems in place to make it as easy as possible to navigate these rushed decisions.
On the other hand, some families want to be prepared for the future, so they reach out to us for funeral preplanning. We can discuss available options at your convenience through this process, so you never feel rushed. Preplanning gives you the time and flexibility to learn about funeral services. Then, you can design the funeral plan, so it is ready for the future.
If you know that a funeral will be necessary for yourself or a loved one in the coming months, don't hesitate to contact us for assistance. We can provide the information you need about available services. The more you learn about these services right now, the better prepared you are to finalize the plans in advance.
A Funeral Planning Team You Can Depend On
We understand that funeral and cremation in Garden Grove, CA, can be stressful. There are many things you need to consider, including how a loved one will be laid to rest and what type of event you would like to hold. The best thing you can do at this time is to hire a funeral planning team with years of experience in the industry.
At Sunnyside Mortuary, we are proud to have a long history of excellence in the community. Our funeral planning staff has worked with families from all backgrounds and walks of life. We understand different cultural nuances and how funeral planning services play an important role in finding closure in grief. We partner with families to coordinate the best funeral services that honor unique traditions and family preferences.
Visit Us and Talk to a Funeral Director
Is it time to learn more about your options for funeral planning? The first step to getting started is to reach out to our team to talk to a funeral director. Then, we can discuss your options over the phone. Or we are happy to schedule a consultation so you can meet with our team for a face-to-face consultation.
There are many possibilities for funeral and cremation in Garden Grove, CA. At Sunnyside Mortuary, we offer full-service solutions at one convenient location. Call today!
Funeral Home and

Cremations FAQs
Is a Funeral Required When Choosing Cremation

A funeral is not required when choosing cremation, but many people find it helpful in the healing process. A funeral allows loved ones to gather together to remember the deceased and share their memories. It can also be a time for setting aside personal conflicts and coming together to support one another. If you are considering cremation, talk to your funeral director or check out our

farewell cremation packages

.

 
How Long are the Ashes Returned to the Family after Cremation?

 
The ashes are typically returned to the family within 4-14 days after cremation. However, this can vary depending on the crematorium and how busy they are at the time. If you have

any specific questions

about the return of ashes, I suggest contacting the crematorium directly.

 
Can I Have a Viewing if I Choose Not to Have a Funeral Service

If you choose not to have a funeral service, you can still have a viewing. A viewing is simply a time for family and friends to gather together and pay their respects to the deceased. Speak with your funeral director to create a custom plan that fits your needs and wishes. That's why you should

plan ahead

for your funeral.