Sunnyside Mortuary focuses on all faiths and preferences, from direct cremation to full- Sunnyside Mortuary focuses on all faiths and preferences, from direct cremation to complete services with visitation and burial. We understand that each family is unique and has personal requests and traditions. We also offer facility rental service for those who wish to hold a memorial service or celebration of life. Our direct burial option includes the basic services of transportation, embalming, and dressing of the deceased, including the use of our funeral home for a viewing. If we can be of assistance to your family, please contact us at 714-521-1010any time of day or night.
Knowledge is power, which is why every family needs to learn about the industry before finalizing funeral services and cremation in Irvine, CA. The more you know about your options, the better prepared you are to select the funeral package that suits your unique needs.
At Sunnyside Mortuary, we dedicate the time and attention you deserve to ensure you receive personalized support through all stages of the funeral planning process. When you reach out to our team, you can have confidence knowing that we are dedicated to a quality outcome for every event. Our goal is to provide the highest levels of care for each family, helping to reduce your stress and worry during this challenging time.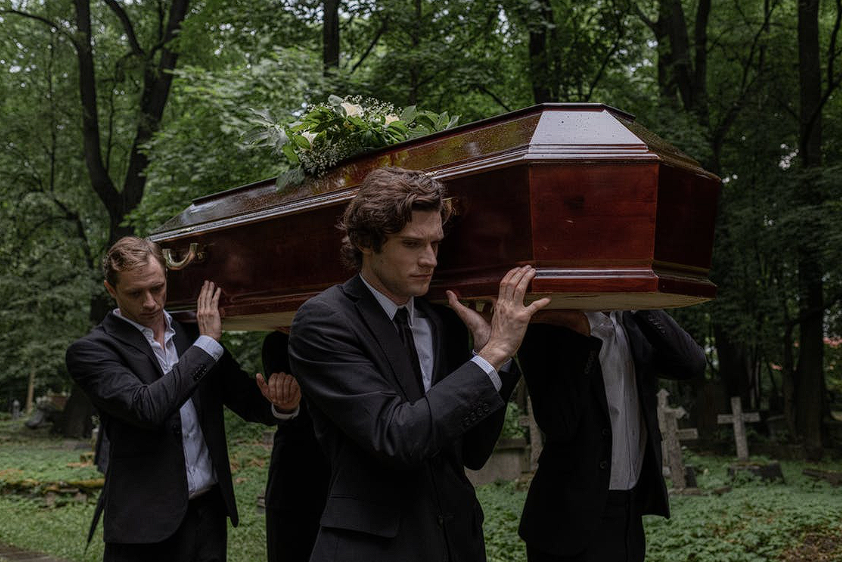 Reputable Solutions for Funeral and Cremation in Irvine, CA
Our reputation speaks for itself. As you learn more about Sunnyside Mortuary, you'll see that we have many years of experience serving the community with cremation and funeral services. We offer a one-stop location where you can access everything necessary for quality end-of-life care.
These services typically fall into two categories. First, we'll discuss and finalize the details for laying your loved one to rest. You can choose burial or cremation, and we will assist with the supporting details, such as selecting a casket or urn and coordinating cemetery services. We can also help with funeral flowers, the program, and anything else you need to make it a beautiful event.
The next step is to discuss the type of event you would like to hold for loved ones. For example, do you want family and friends to meet for a funeral service or memorial? You are welcome to host this event at our facilities. Or you can always choose another location if preferred. Our mortuary offers both on-site and off-site support, helping to arrange all necessary services to fit your preferred funeral plan.
Getting Started with Cremation or Funeral Planning
When is the ideal time to get started with the funeral and cremation in Irvine, CA? The truth is that it's never too early to start. However, even if you aren't ready to schedule the funeral date or finalize a plan, it's helpful to learn about the industry and available services. This proactive approach helps to minimize the decisions you will make when it is time to move forward with funeral planning.
Often, families will reach out to us weeks or even months before the funeral will happen. If you know that these services will be necessary for the future, we can start the conversations right now, so you are ready for the upcoming event. Coordinate certain aspects of the services and end-of-life plan ahead of time. Then it will reduce your stress during the busiest times after a loved one passes away.
Don't worry if you need an immediate funeral and you haven't started funeral planning yet. We can assist with last-minute coordination, helping you put together a beautiful service in a short amount of time. Our streamlined approach gives families simple solutions for short-notice funeral planning. These services include everything you need to make it a memorable day.
Essential Things to Consider Before Finalizing Funeral Services
You want to ensure a quality outcome when honoring the memories of your loved one. Here are a few tips to implement so you can have a successful outcome:
Funeral Provider: Choose a reputable funeral director. The quality of the team that you hire will have a direct impact on the overall results that you receive. Always research the funeral home or mortuary to see how long they have been serving the community.
Personalization: The smallest details make the most impact on creating a memorable day. Once you have selected a funeral package, look for ways that you can customize the activities and services to honor the memories of your loved one.
Family Traditions: Are there any unique traditions or cultural details you would like to include in these funeral services? Talk to our team about the activities and program details that will honor your customs and traditions.
Customized Products: Certain products can add a touch of style and personalization to the funeral or cremation. We can assist as you are picking a casket or urn. Additionally, talk to us about funeral flowers, memorial jewelry, and more.
Event Planning: Even though funeral planning is about laying a person to rest, don't underestimate the importance of holding a memorial or funeral service for the surviving family and friends. This event is a time when loved ones can find healing and closure in their grief.
Funeral Planning from an Experience Team
Our funeral planning staff is here to assist through all stages of funeral planning. When you are ready to get started with funeral and cremation in Irvine, CA, reach out to us at Sunnyside Mortuary, your funeral home and cremation service provider, to schedule a consultation. We are here to help!
Funeral Home &

Cremation Service FAQs
Is Embalming Necessary When Choosing a Cremation Service
No, embalming is not necessary when choosing a cremation service. However, if the body is not going to be buried or inurned within 72 hours after death, embalming may be necessary by law in some states. Here are some other cremation facts to know about.  
Can You Bring Your Own Casket to the Funeral in Irvine, CA?
Yes, you are able to bring your own casket to the funeral in Irvine, CA. Many times individuals will purchase a casket from the funeral home. However, if you have a casket already or would like to purchase one from another source, you are certainly welcome to do so. Please note that funeral homes do have certain requirements for outside caskets, so be sure to check with them in advance. 
How Can I Help Families Who Experienced a Loss?
Funerals can be a difficult time for families, but there are ways to help. One way is to offer help with funeral arrangements – family members may not have the time or energy to take care of everything themselves. Another way is to offer cooked meals for the family. You can also send flowers or a card. And last but not least, spend time with the family and offer your support. They will need someone to talk to, and it can be comforting to have someone there who understands what they're going through. Here are some more useful grief resources that can guide you on what to do.