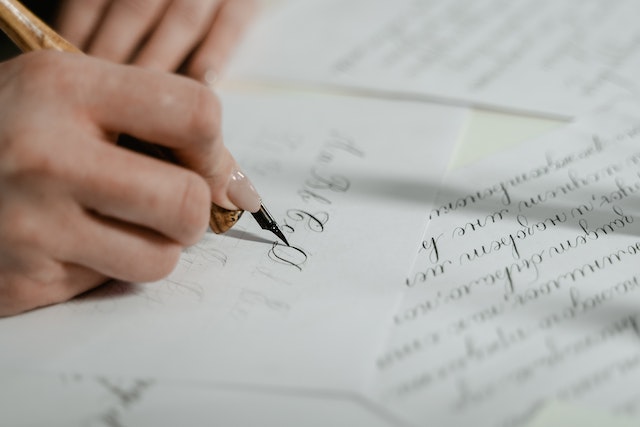 Major transitions like loss can feel like a complicated process for most individuals. And it's not unusual to send a sympathy card to remind them that they are supported and cared for, especially after the services are completed with one of the funeral homes in Garden Grove, CA. Sending a card can be a thoughtful gesture, and the individual grieving will appreciate it, so let's look at some helpful tips below.
Who Should Receive Sympathy Cards?
In short, sympathy cards are appropriate for anyone who is experiencing grief, and in most cases, it's going to be individuals, including:
The spouse
The parents
Children
Siblings
Grandchildren
If multiple individuals are involved, consider sending individual cards to each person. However, if you only want to send one, mail it to the deceased's address and entitle it to the individual's family.
When Does it Need to Be Sent?
There's no specific time to send a sympathy card; however, it is recommended to do it within the first few weeks of the individual passing or as soon as you hear about the loss. If you heard about the individual passing away and a much later time, be sure to include a note explaining that you had just received news about it and you wanted to offer condolences.
Should You Include a Gift?
Some individuals feel it's appropriate to send a gift, and others do not. Typically, families will choose charities or nonprofit groups important to the loved one, and the funeral home will record donations to the agencies. There may also be links on the memorial website where donations can be made, or if the family is suffering financial issues, it would be appropriate to send financial support, which can be included with the card.
Each scenario is different, and in some cases, it may be better to support the family or household in physical ways. Providing gift cards for local restaurants or getting them services to help with tasks like housekeeping or yard work can be thoughtful alternatives to help reduce their stress levels.
What is Appropriate to Say?
Knowing what to say can be one of the biggest challenges, so a few of the most common and accepted phrases include:
I'm sorry for your loss
They will be missed
I am thinking of you
There are no words
Please accept my sincerest condolences
They were a wonderful person
The main idea is to pick phrasing that feels authentic and appropriate for the individual you're sending it to because this will let them know they are supported and cared for.
We are Here to Help You Through the Process
A sympathy card is a great way to let an individual know you're thinking of them. Going through a loss can be incredibly challenging, and the priority is to create a meaningful and memorable event for your loved one, so we're here to help. We are one of the locally trusted funeral homes in Garden Grove, CA, and we offer exceptional services you can depend on, so contact us today to get started.