When facing the loss of a loved one, it is crucial to find a place that understands and respects your cultural traditions and provides the utmost care and compassion during this difficult time. Sunnyside Mortuary in Buena Park, California, has earned a stellar reputation for offering a dignified and respectful setting for Korean funeral services. With a rich history of serving the local Korean community, this mortuary stands as a symbol of respect for tradition and support during times of grief.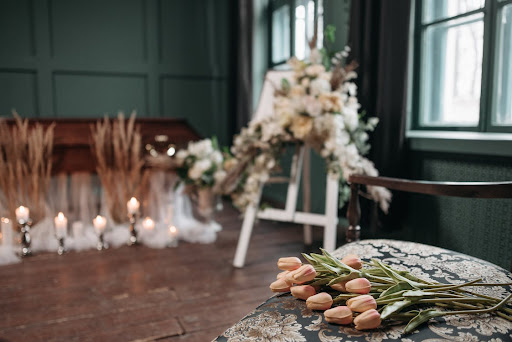 Understanding the Importance of Korean Funeral Services
Funeral services are a vital part of Korean culture, deeply rooted in tradition and customs that have been passed down for generations. These customs play a significant role in helping the bereaved family cope with their loss and pay their respects to the departed soul. Sunnyside Mortuary recognizes the significance of these customs and traditions, and they have tailored their services to accommodate the needs of the Korean community in Buena Park and its surrounding areas.
History and Heritage
Sunnyside Mortuary has been a pillar of support for the Korean community in Buena Park since its establishment in 1980. Over the years, the mortuary has earned the trust of families seeking a place that understands the cultural intricacies of Korean funeral services. The staff at Sunnyside Mortuary is well-versed in the customs and traditions of Korean funerals and is dedicated to providing compassionate services that respect and honor these customs.
The Facility
The mortuary boasts a state-of-the-art facility with well-appointed rooms designed to accommodate the specific needs of Korean funerals. The decor is tastefully arranged to provide a serene and dignified atmosphere, allowing family and friends to grieve and pay their respects in a peaceful setting. The mortuary also offers ample parking and convenient access, making it easy for guests to attend the services.
Services Offered
Sunnyside Mortuary offers a comprehensive range of services to meet the needs of Korean families during their time of grief. These services include:
Traditional Korean Funerals: The mortuary is equipped to host traditional Korean funerals, which often involve various rituals, ceremonies, and cultural customs. Sunnyside Mortuary's experienced staff is familiar with these customs and will ensure that they are executed with the utmost respect and precision.
Visitation and Viewing: The facility provides space for family and friends to pay their respects to the deceased and offer condolences to the grieving family. This is an essential part of the grieving process, and Sunnyside Mortuary ensures that the environment is conducive to these moments of connection.
Cremation Services: For families who prefer cremation, the mortuary offers a range of options and can facilitate cremation services in accordance with the family's wishes.
Pre-Planning Services: Sunnyside Mortuary understands the importance of pre-planning funerals to relieve the burden on loved ones during their time of grief. They provide comprehensive pre-planning services to ensure that your wishes are carried out as you desire.
Memorial Services: Memorial services are an opportunity for family and friends to come together and celebrate the life of the departed. Sunnyside Mortuary can help plan and organize memorial services to honor the memory of your loved one.
Cultural Sensitivity
One of the reasons why Sunnyside Mortuary stands out as a Korean funeral and mortuary service is its unwavering commitment to cultural sensitivity. The staff recognizes the importance of cultural traditions and customs in Korean funerals and ensures that every detail is attended to with care and respect.
The staff at Sunnyside Mortuary is experienced in handling the intricacies of Korean funeral customs, including ancestral rites, memorial services, and more. They understand the importance of filial piety and honoring the deceased through traditional practices.
Community Involvement
Sunnyside Mortuary is not just a business; it's a vital part of the local community. The mortuary actively participates in various community events and initiatives that support and uplift the Korean community in Buena Park. They provide educational resources on end-of-life planning and are always ready to offer guidance and support to families in their time of need.
Testimonials
Sunnyside Mortuary has received numerous testimonials from satisfied families who have entrusted them with their loved ones' funeral services. These testimonials highlight the mortuary's dedication to cultural understanding, compassionate care, and professionalism. Here are a few quotes from their satisfied clients:
"Sunnyside Mortuary went above and beyond to ensure that our family's customs and traditions were respected during our mother's funeral. We are grateful for their understanding and support during a difficult time."
"The staff at Sunnyside Mortuary made a challenging time more manageable. Their cultural sensitivity and attention to detail made all the difference in honoring our father's memory."
"I can't express how much Sunnyside Mortuary meant to our family during our time of grief. They took care of everything with utmost professionalism and respect for our customs."
Conclusion
Sunnyside Mortuary in Buena Park, California, has emerged as a trusted and respected name in the Korean community for its dedication to understanding and preserving the cultural traditions and customs associated with Korean funerals. With a rich history of serving the community, a state-of-the-art facility, and a compassionate and culturally sensitive staff, Sunnyside Mortuary stands as a beacon of support and respect for those who seek to honor their loved ones in accordance with their heritage. During times of grief and loss, Sunnyside Mortuary is there to provide the support and guidance needed to navigate the funeral process while paying tribute to the traditions that make Korean funerals unique and meaningful.
You can contact our Buena Park, CA office at (714) 521-1010 or visit us at 7651 Commonwealth Ave, Buena Park, CA for more information.
Korean Funeral and Mortuary FAQs
What Burial Packages Sunnyside Mortuary Offers?
Sunnyside Mortuary offers many burial packages from a low-cost burial option to a more prestigious burial package.
Why Choose Cremation?
We choose cremation for a variety of religious, philosophic, economic, and environmental reasons. Many people simply feel that cremation options afford them a more comfortable pathway toward a closure harmonious with their lifestyle.
Can a Cremation Be Witnessed by the Family?
Yes, in most situations, the cremation provider will permit family members to be in attendance when the body is placed into the cremation chamber. Actually, a few religious groups include this as integral part of their funeral practice.