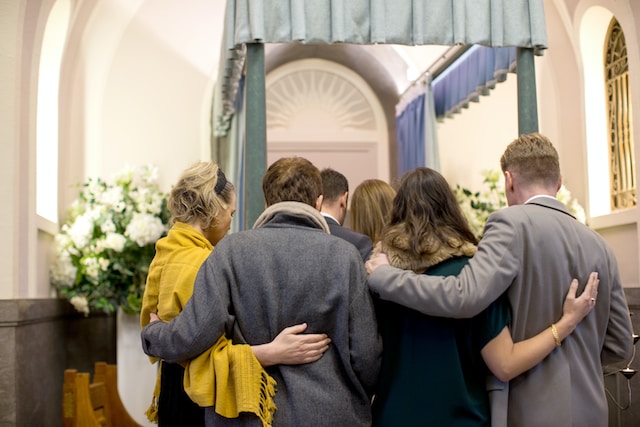 Coping with the loss of a loved one is an emotionally daunting experience. The process involves navigating unexpected complexities and making intricate decisions amid grieving. As professionals in this industry, we provide compassionate guidance to families during these challenging times within areas including funeral homes in Garden Grove, CA.
Understanding Different Types of Funeral Services: Options That Suit The Deceased's and Family's Wishes
Every single farewell service is as unique as the life it signifies. The options you have span from traditional funerals, graveside services, to memorial services, and direct burials. In traditional funerals, there is a viewing, a formal service, followed by a committal service at the cemetery. Graveside services, on the other hand, are done directly at the cemetery, making them more intimate. Memorial services offer more flexibility, being able to transpire anywhere, often several days or even weeks post the death. By contrasting these variants, you can make an informed decision that suits both the deceased's final wishes and the needs of the bereaved family.
Functional Aspects to Consider When Choosing Funeral Services
Practical considerations, such as budget and location, play an enormous part in the decision-making process of selecting the right funeral service. The price can vary significantly among different funeral service providers, making it imperative to get a comprehensive estimate of costs upfront. With geolocation at play, you should reflect on where family members and friends are based and what would be most convenient for them to attend. Prioritizing accessibility allows for well-wishing attendees to pay their respects without undue hassle.
Making the Funeral Service Personal and Meaningful
A farewell service should emanate the unique persona, tangible achievements, and the legacy of the person being remembered. You can achieve this by incorporating personalized elements such as music that was favored by the deceased, readings that were significant to their life, or displaying their cherished personal items. The ambiance and decoration should also reflect their aesthetic taste and lifestyle, creating an environment that feels familiar. Ensure your chosen death care service provider can accommodate this degree of personalization.
Professional Guidance and Emotional Support for Bereaved Families
Choosing a funeral service extends beyond addressing logistical aspects. It should also involve considering the grief support and aftercare offered by the provider. Navigating the grief journey is incredibly personal and often involves more services after the actual event. Look for service providers that offer continuous bereavement support, guiding families through their grief even after the farewell services.
Easing Future Burdens: Funeral Pre-planning
In situations where the deceased has not left detailed instructions regarding their final wishes, families may find themselves under extra stress to make decisions on their behalf. One practical approach to prevent this is pre-planning the funeral or memorial service. If possible, discuss these options with your chosen service provider. Pre-planning can be an excellent way to ease the burden on family members and ensure that your loved one's wishes are honored.
Choosing the right funeral service embodies more than coordinating a final departure. It encapsulates the emotional, logistical, and financial aspects that can significantly impact the family during such a crucial time. At Sunnyside Mortuary, a reputable funeral home in Garden Grove, CA, we understand these dynamics and are prepared to provide holistic support to every family.
The Sunnyside Mortuary team understands the unique needs of each family and works tirelessly to personalize the service within your budget constraints and individual preferences. We involve you in every step, ensuring that the service truly mirrors the uniqueness of the deceased's life.