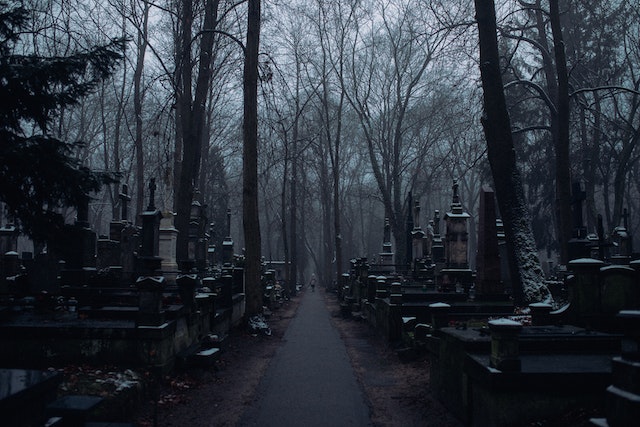 Funeral homes in Buena Park, CA, are just the starting place when it's time to create a meaningful service. If you choose traditional burial, you will need to purchase the plot, vault liner, and casket and create a headstone to mark where they are laid to rest. There are multiple options for making a unique headstone, so we have narrowed down some of the most important considerations here.
Headstone Types
The headstone is also known as a grave marker, gravestone, and tube stone and is traditionally placed at the head of the plot. There are four main options when it comes to types, including:
Flat
These designs are typically made of bronze, concrete, or stone and lay flat on the ground. They come in many different materials, sizes, finishes, and colors and can be inscribed.
Upright
This is the most traditional design and is typically adhered to a concrete base made from limestone, marble, or granite.
Kerbed
If you've seen a full-length monument at your local cemetery, this is the kerbed option. These are typically fused with an upright headstone and will lay flat across the earth.
Raised-Top
The raised top will come as a block of concrete or stone and will be slanted from the rear to the front of the design
Material Options
The material choice is going to matter because they all have different benefits and the five most popular are:
Stainless Steel
This is a newer option on the market and is known for being sturdy and a less susceptible choice to weathering.
Bronze
Bronze is known for its durability and will change color and darken over time, but it is one of the most expensive options.
Marble
Marble is popular due to its aesthetics. It has beautiful gray and blue veins running through it and has a smooth finish. However, this choice is not always allowed on cemetery grounds because it's less durable than other options.
Lime
Lime is a traditional stone and is considered to be a classic choice. However, it will discolor over time but does harden to help prevent it from eroding.
Granite
Granite is the most versatile and flexible option and comes in many different finishes and colors. It's also widely available, which makes it one of the most affordable options.
Finishes and Designs
There are several different finishes, including eggshell, polished, frosted, steeled, or part-polished, depending on how much reflection ability you want in the material. There are also several different designs, including:
Tear shape
Cross
Heart
Book
Serpentine
Our Company Is Here with Compassionate and Caring Support
These are just a few of the options you can choose to create a genuinely unique headstone. Honoring your loved one is a great way to commemorate them, and if you are looking at funeral homes in Buena Park, CA, our dedicated staff is here to help. We are a locally owned company that desires to create unique and honorable services for all our clients, so call us today.